World of The Infected
In 1966, a sudden and terrifying event shook the world. All of it, all at once. Without warning, average people suddenly began to display incredible powers: Strength, Speed, and Mental Abilities that defied explanation - each unique and potentially debilitating. For those with these gifts came a horrifying liability: Emotional Instability. An effect that causes each affected person to resonate to one specific emotion above all others, sending them into any of a thousand different states of mind. Most of them dangerous and nearly impossible to control.
Each book cover is a link to it's Amazon page
---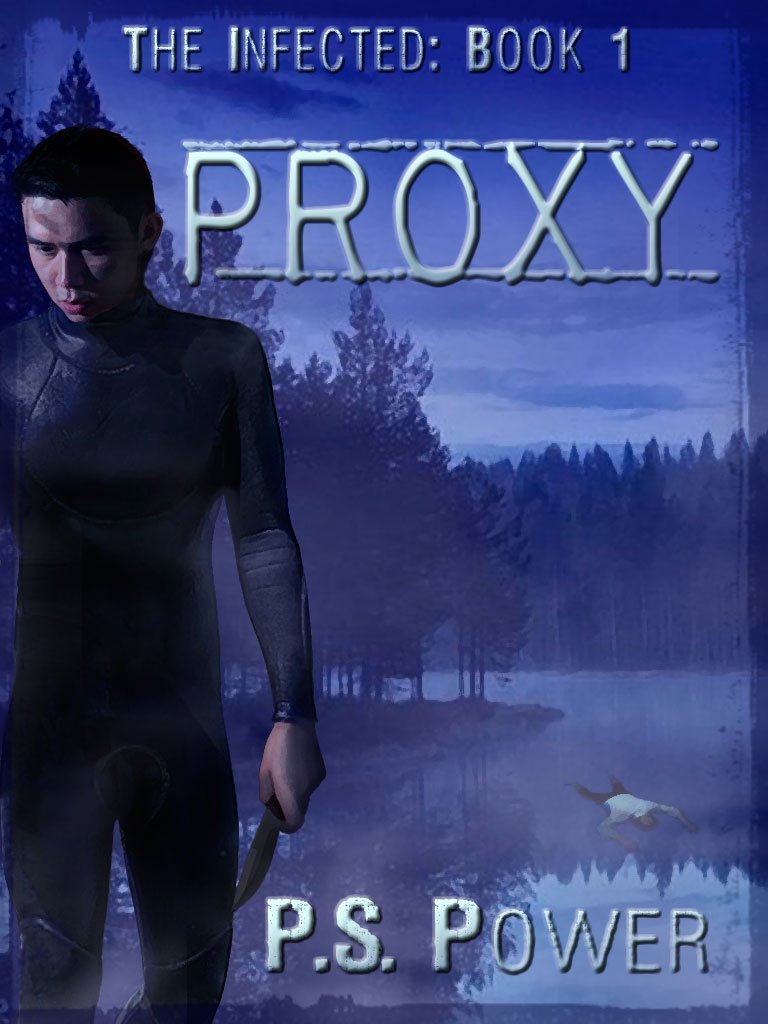 Proxy
The Infected
-
Book 1
Publication Date: February 7, 2012
(as Morgan Price originally)






Because sometimes you have to be the one to make a difference. Brian Yi knew what it meant when he showed up with super-powers one day. He was Infected. Doomed to be hated and reviled for simply existing. A monster. But Brian is special, a rare Infected person willing to fight for those that can't, not uncontrolled or insane. In fact, thanks to his power of taking the place of those about to die and the bizarre overriding sense of self-sacrifice he suddenly develops, he doesn't really get a choice in the matter. Now he has to either fight for the IPB - a government organization designed to contain the Infected threat - or end up lobotomized, living the rest of his days in a psych ward. In the end though, he knows there's only one real option: save all he can. Even if it kills him. Because the world is about to change, and the only thing standing between the lives of millions and certain death, is one man with the unlikely power to take a victim's place, when there is no other hope left.
---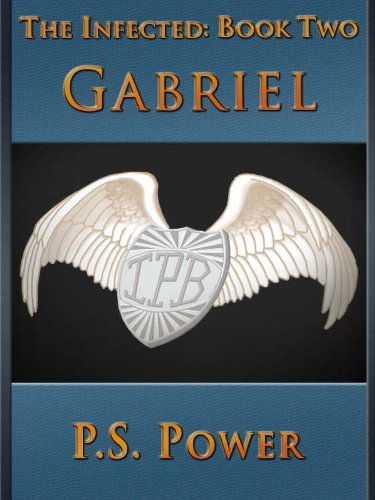 Gabriel
The Infected
-
Book 2
Publication Date: April 3, 2012
(as Morgan Price originally)






What do you do when you've lost everything? When every single thing you've ever had has been stripped away, and you find yourself in a cold, dank cell, just waiting to die? Denis Tompkins has lived in that place for far longer than anyone around him realizes. Only now, thanks to his worse enemy, he's getting a second chance. Crippled by uncontrollable greed, a tortuously abusive past, and the mistaken belief that being a jerk will earn him respect, he hasn't done so well in life, which has led him to... make a few mistakes.
---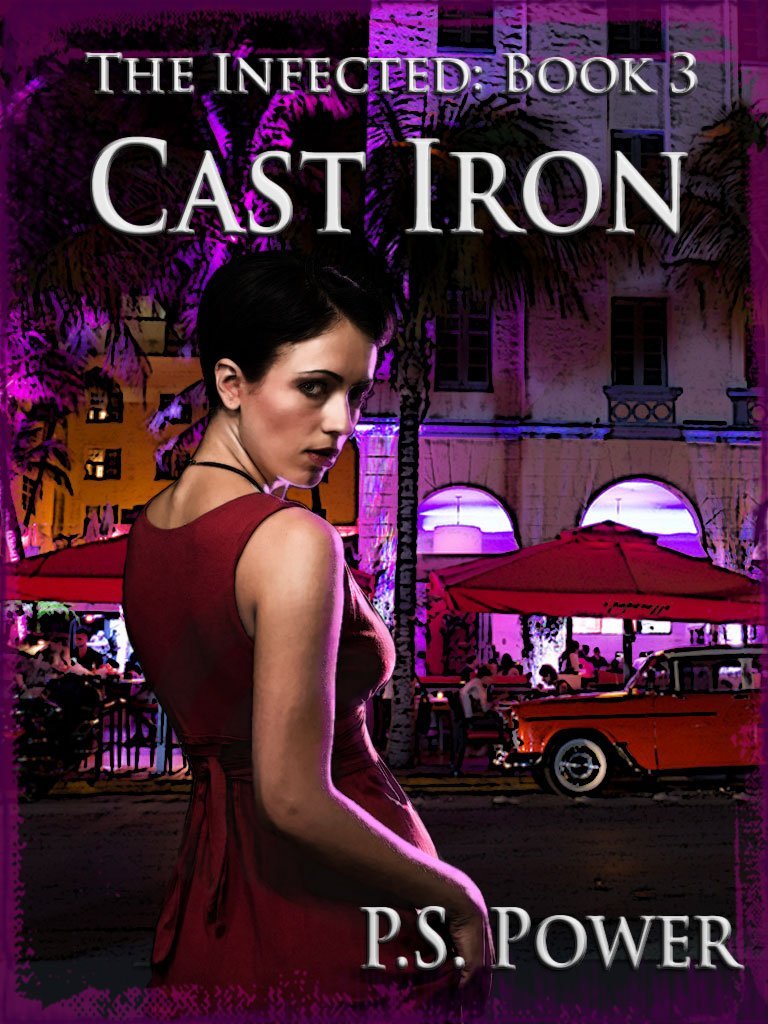 Cast Iron
The Infected
-
Book 3
Publication Date: June 13, 2012






Before Marcia Turner was with the IPB, she had a whole life. A new husband, friends... and a good job that she loved. With the CIA. Then she popped Infected and lost it all in an instant, gaining new super-powers and an unrelenting sense of suspicion in the process. Now it's twenty years later and an old friend from the past tells her that they need her help. Members of her old crew might be disappearing under strange circumstances. That means one only one thing. Marcia needs to see what she can do to help her friends out, because things are a lot more dire than they seem and the only people she can trust are the ones that she brings with her to sunny Miami. One misstep and it could start a war, because some old friends have thrown in with some new enemies making for a very deadly combination that the world might never recover from.
---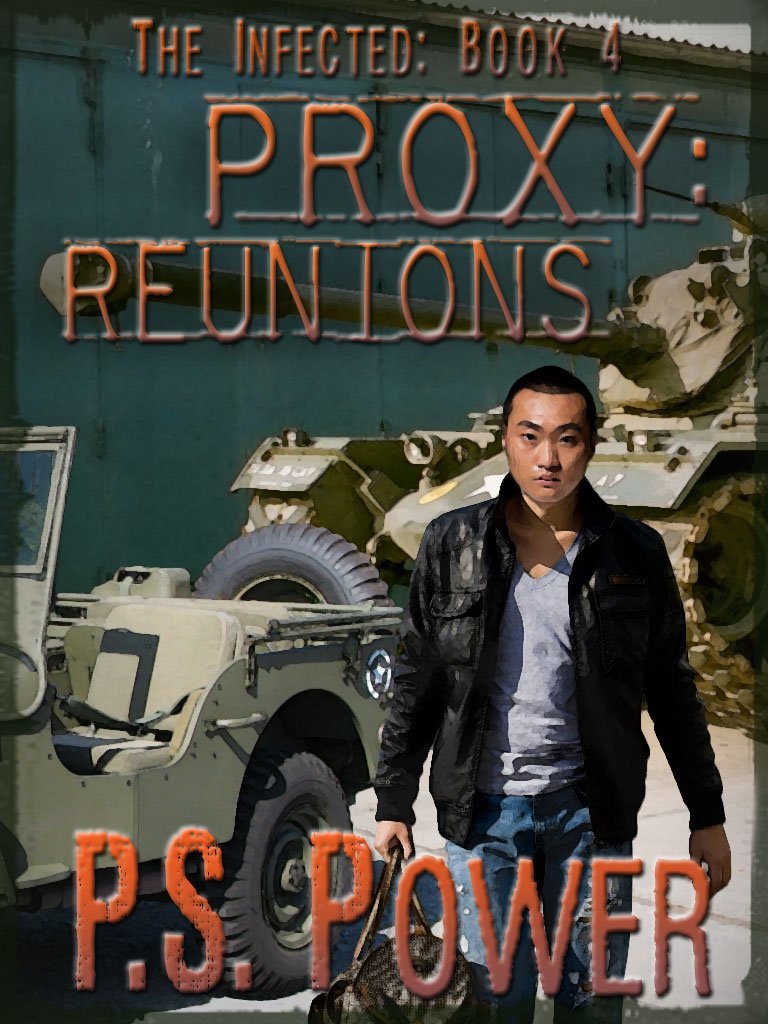 Proxy: Reunions
The Infected
-
Book 4
Publication Date: September 30, 2012






Horrible things have happened to Brian Yi, but now it's time for him to get some pay back. Armed with a "Death Warrant" he heads back home with his friend, IPB agent Daryl Lancaster, to kill some very bad police officers that thought they were above the law. But everything isn't as it seems in his hometown and the harder he looks at his old life, the more he realizes that things have been being controlled for a very long time. Longer than he's been alive. Now he has to survive meeting with his past, and if he can't, the future might not exist at all.
---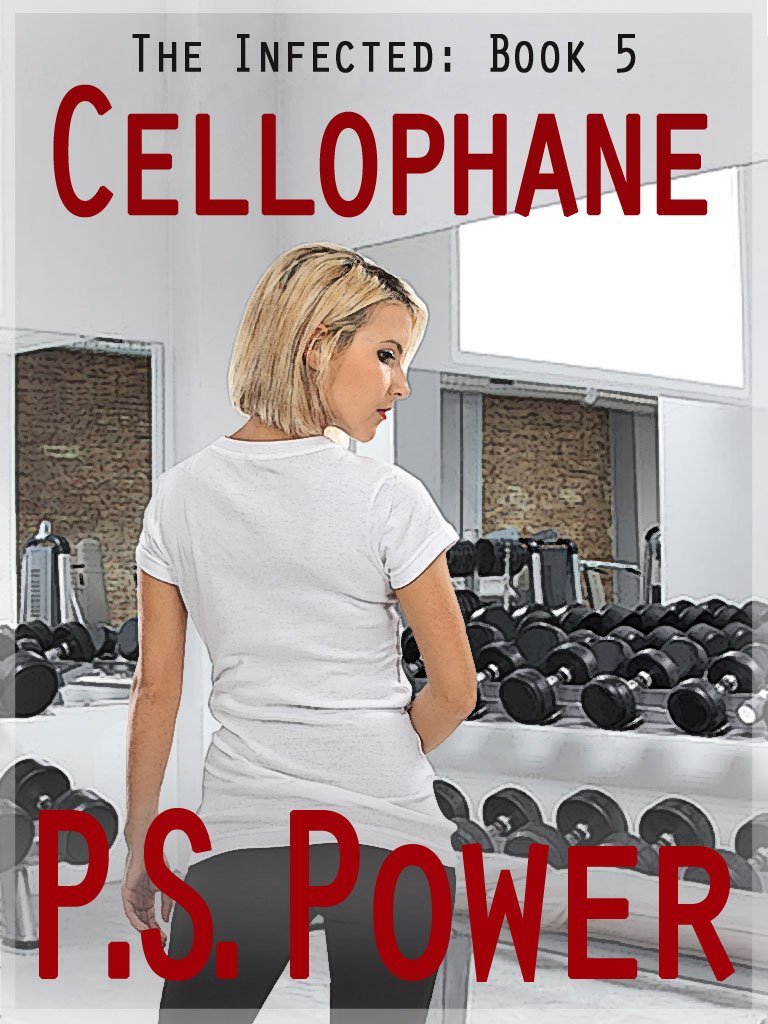 Cellophane
The Infected
-
Book 5
Publication Date: February 13, 2013






The things you touch, you own. And some people can touch a whole lot even when others are watching. Three years ago Penny Cooper changed. She became one of the Infected, given both great power and a crippling emotional disability that has controlled her life, like tens of thousands of others. Her ability of profound invisibility has isolated her from the world, leaving her virtually stranded, like a castaway on a desert island, even while she's near others constantly. It's been both a curse, and a blessing, since her crippling shyness makes it nearly impossible for her to deal with people for any length of time. Now though, things are shifting rapidly in her life. Thanks to some new technology, and a few new skills, Penny is learning to come out of her shell, which is a thing that will shake her world on a level that no one expects. Because Penny Cooper isn't everyone's little wall flower at all... and never was. She's someone far more deadly, and possibly evil, than anyone has ever imagined her to be. And now it's her turn to be seen.
---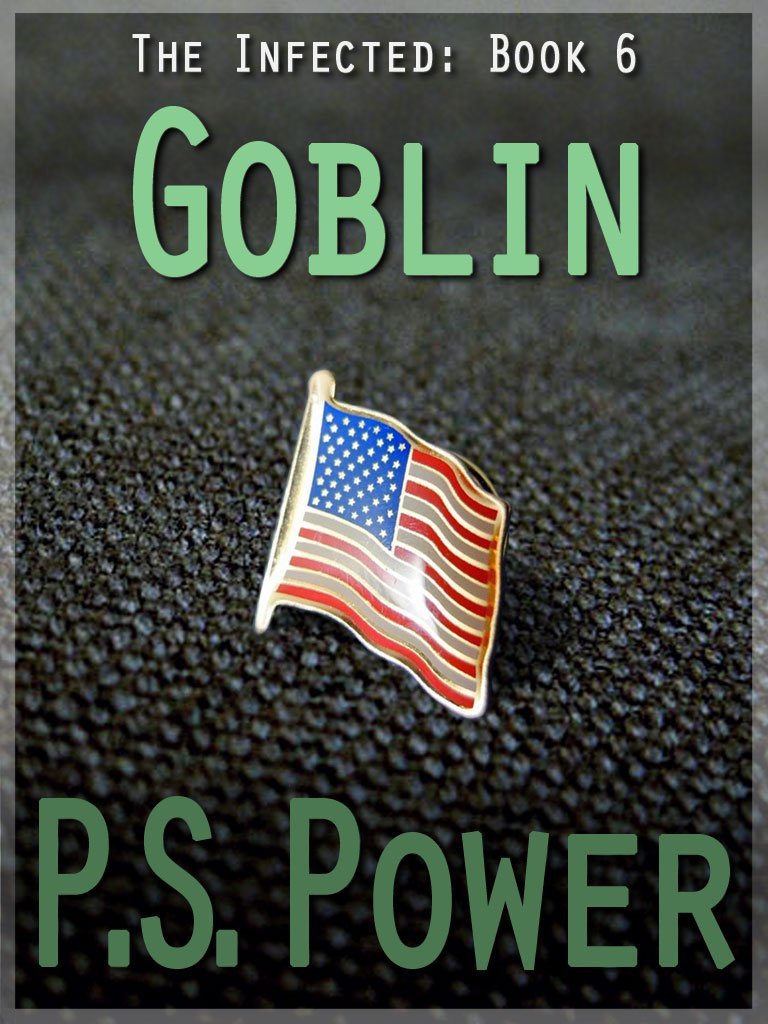 Goblin
The Infected
-
Book 6
Publication Date: July 29, 2013






Sometimes greatness comes from a very unexpected place... Inside yourself. Tobin Peterson is the hottest new singing sensation in the U.S. He's talented, bright, and Infected in a world where that's the worst thing anyone could possibly be. Worse than that, his appearance marks him as different, for everyone to see instantly. It doesn't matter that he's a superhero, on top of the radio charts, or a government agent. Not to the bigots. Or to the enemies of the Infected Protection Bureau. No, they just want him to go away. Maybe. It's so hard for anyone to tell what they want, that any step he takes to protect himself and his new family might be exactly what an evil mastermind wants him to do. In the end there might not be any way for him to do the correct thing at all. The only thing he knows for sure is that, in America, it ain't easy being green.
---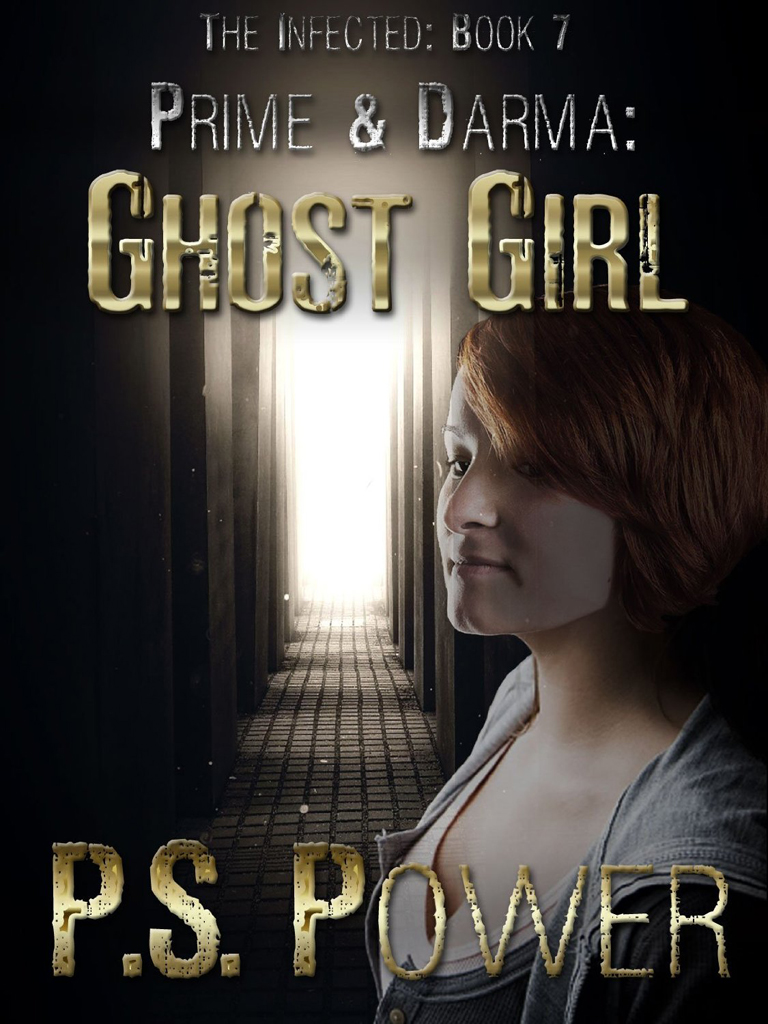 Ghost Girl
The Infected
-
Book 7
Publication Date: February 13, 2014






Scott Chambers, the hero known as Prime to most of the world, along with Becky Young, who used to be known as Dharma before she took her own life, must work together to save them all. Against events so far out of their power class that it might be impossible. An old enemy, and new friends appear, combined with more headaches than even the IPB normally has to deal with at one time. Can Prime, the world's greatest super-hero, or at least it's most infamous, defeat the trap laid for them in time? Can he even survive it? Possibly, but only if he can learn to accept help from a most unlikely source. A dead girl that he drove to suicide.
---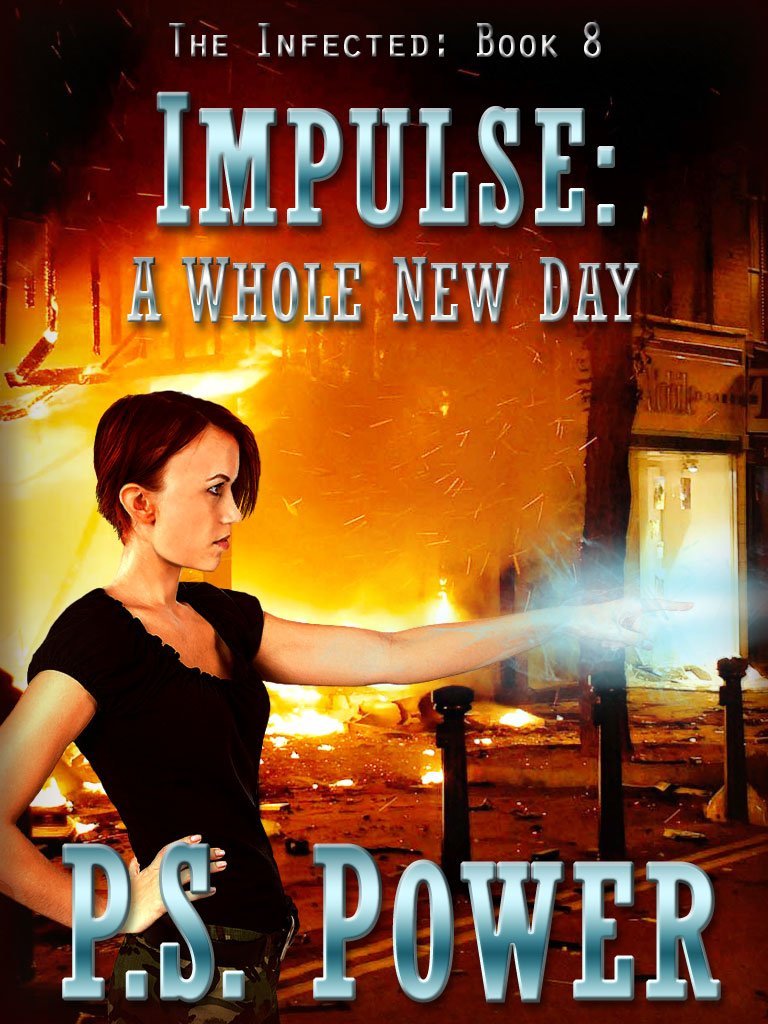 Impulse: A Whole New Day
The Infected
-
Book 8
Publication Date: July 6, 2014






It's a whole new day for Bridget Chambers, along with the rest of her friends, as the Infected Protection Bureau's headquarters is totally destroyed, and their best operatives scattered into hiding. It's all part of the plan, but everyone forgot that Impulse isn't just a name. It's a state of mind. Now Bridget must work to protect her loved ones, and a world that hates her, against a threat so great that if she fails, humanity itself might just stop existing. Can she do it? More to the point, can anyone? It doesn't look likely, not even for the strongest girl in the world. She has to try though, because no matter how bad things get for everyone else, in the end it will be her that pays for it. Forever.
---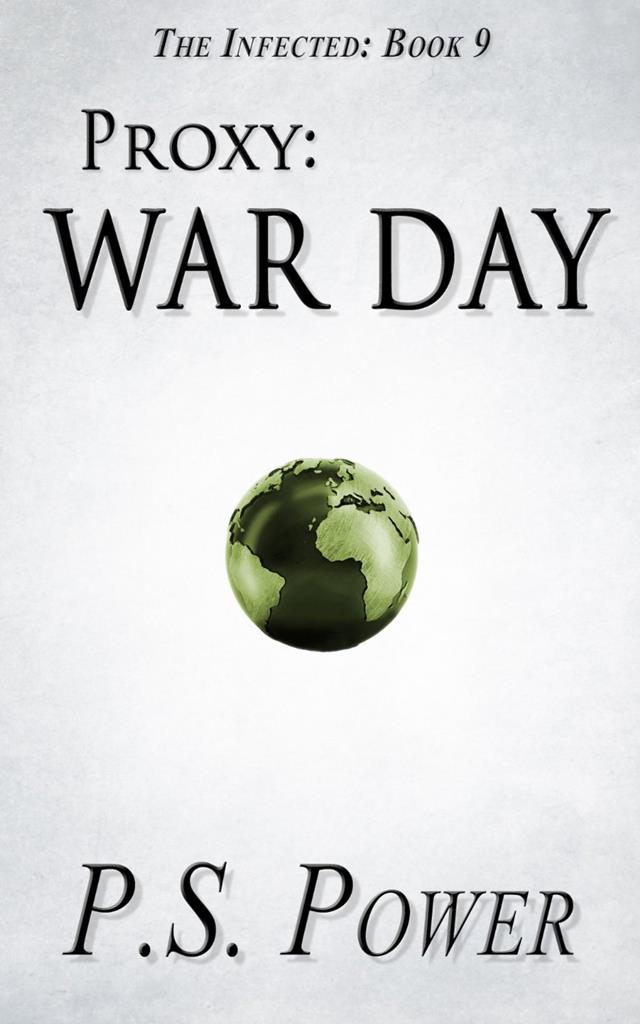 War Day
The Infected
-
Book 9
Publication Date: December 14, 2014






The stunning conclusion to the incredible story of Proxy! Brian Yi has lived his whole life for other people. First his parents, who treated him as a trophy to impress their friends, and later his bosses at the factory. Right up until the day he became something much more than he'd ever dreamed of. A monster. A hero. Or if the nightly news can be trusted something that combines a little of both. Infected, with powers and liabilities that no one else in the entire world has ever had. The ability to travel to the location of a person about to die, and take their place... A hero, except that things aren't totally as they seem, and his greatest enemy in the whole world has had far more control over creating Proxy, the superhero, than anyone ever would have guessed. Now he must face the most painful of truths. The world is in the balance, and if he can't find a way to beat a person from another world that doesn't play by any rules other than her own, the fate of all humanity is sealed. For all time.
---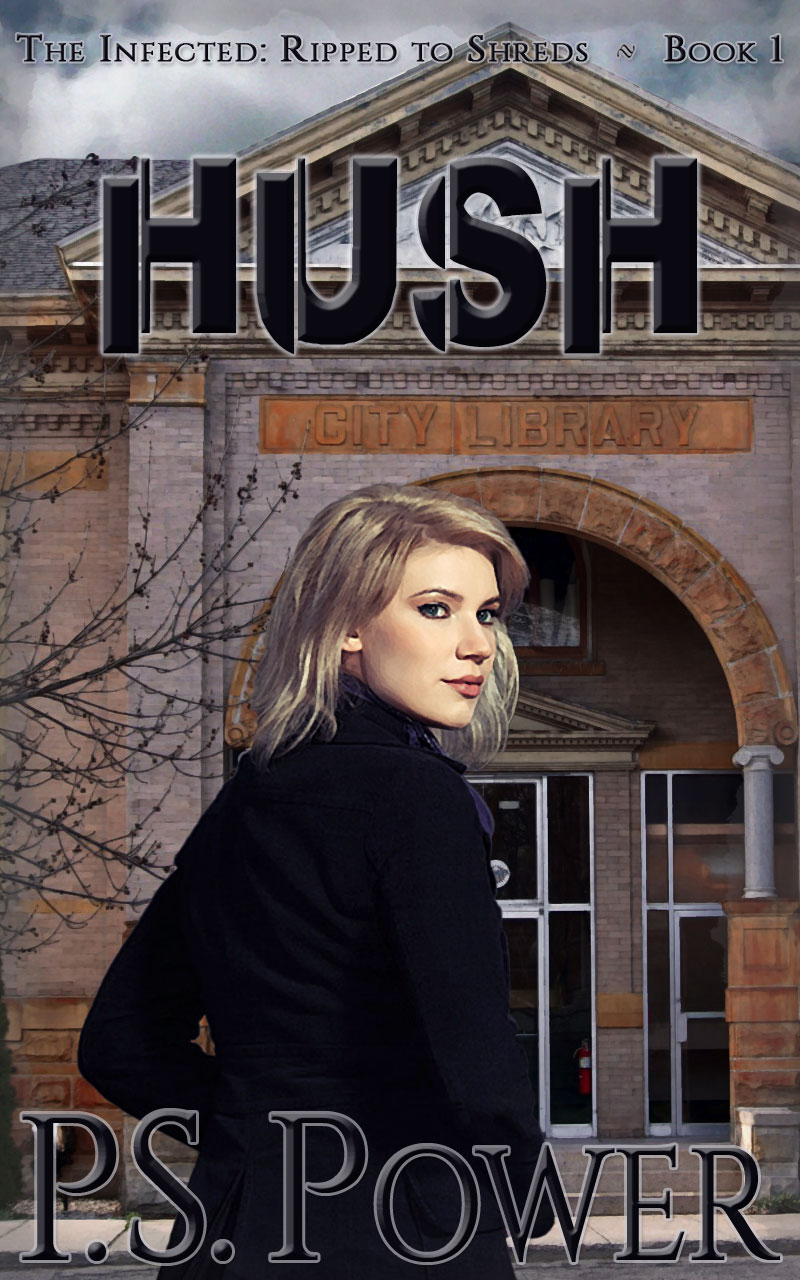 Hush
The Infected: Ripped To Shreds
-
Book 1
/
The Infected
-
Book 10
Publication Date: September 22, 2015






She knows your secrets... Cindy Mableton leads a simple life. She works as a resource librarian. Her days are filled with books, and helping others learn and find out what they need. Then, in the night, she kills. Gifted with the power to read others like a book, Cin is driven to murder those that need to die. Now though, she is being hunted by the most dangerous people in the world. Impulse, the governments super-soldier, and Proxy, the death that can come at any time. Can she learn enough to survive? More to the point, can she survive long enough to keep her little hobby alive? After all, it's the little things that make life worth living.
---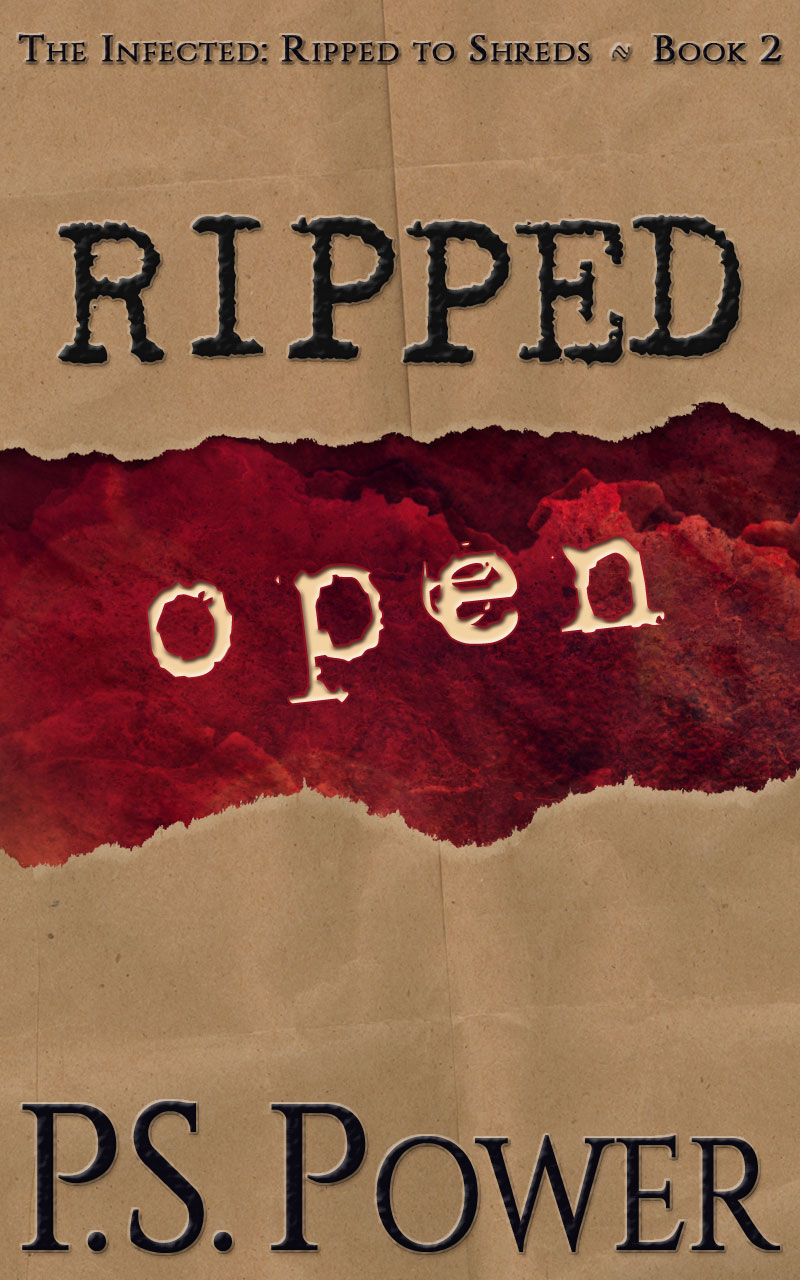 Ripped Open
The Infected: Ripped to Shreds
-
Book 2
/
The Infected
-
Book 11
Publication Date: April 30, 2016






She can read you like a book... Cin Mableton is going through some changes. The worst of which is that she doesn't want to kill anyone. Not since she was given a genetic treatment to alter the best part of herself. Given that was the main reason she had for living, it isn't a good situation. Still, she has her powers, a few new people to pretend to be friends with and a lot of leeway at her new job. Working for the government. Finding people, and when she gets lucky, killing them. It isn't a perfect situation, but things are heating up, and the warmer things get, the more useful she is. Making her odds of living until tomorrow that much better.
---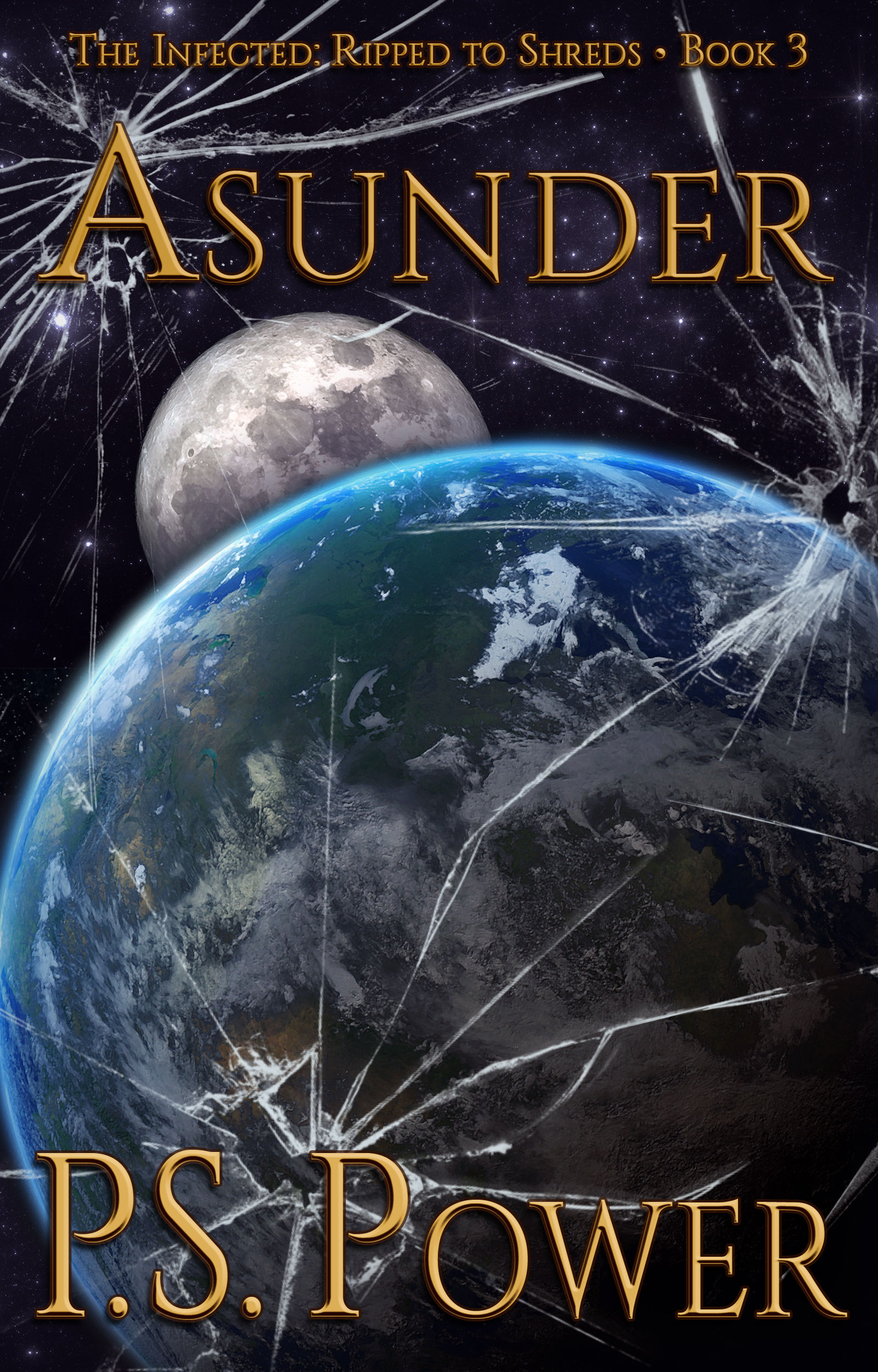 Asunder
The Infected: Ripped To Shreds
-
Book 3
/
The Infected
-
Book 12
Publication Date: December 31, 2016






Cin Mableton has a real problem. The world is in peril and some idiot decided that she, a barely reformed psychopathic killer, is the one who needs to save it. Worse, she's in charge. With some help from new friends from other worlds she might make it through. If she doesn't, then no one is going to be happy with her at all.
---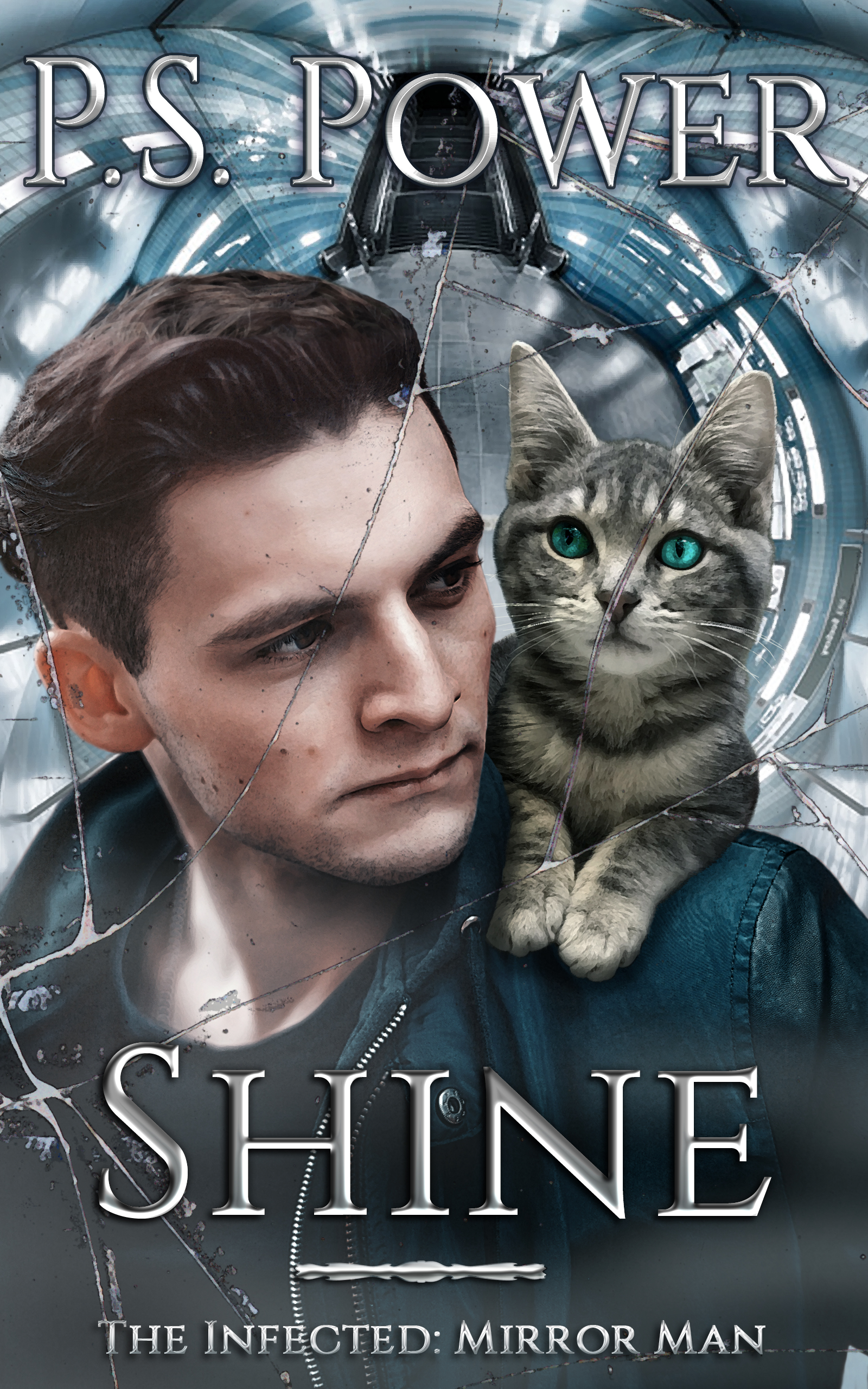 Shine
The Infected: Mirror Man
-
Book 1
/
The Infected
-
Book 13
Publication Date: December 7, 2017






Hold on to what you have here, in this very moment, because otherwise it will be stolen away... At the moment of death, Howard gets a second chance at life. Finding himself Infected, in possession of super human powers and nearly crippling emotional problems, as well as returned youth and vitality, he must fight his impulse to steal the world, along with everything in it. A thing that has become nearly impossible manage. At the same time Howard must start a new life and take down some of the worst people in existence... If they don't kill him first. Not being a fighter, that means taking care of the issue his way. With a little careful planning, and a whole lot of taking. Will it be enough? Howard doesn't have a clue but that won't stop the worlds greatest thief from trying.
---