"There is no friend as loyal as a book." Ernest Hemingway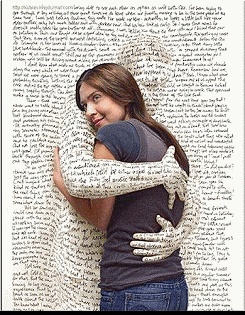 Hug a good Book lately?
Hello
I like to interact with people, and found this a good place to do so.
Well, my
forum
area more than here for interacting,
but I like to try and keep you updated as I can. The Books/Series is separated into different pages, one for each series, or the stand alone books. Some of the stand alones coincide with a series but aren't needed to progress with the story line, and were just for fun additions.
---
---
The Infected
War Day (Proxy three)

Due out December 15th
The stunning conclusion to the incredible story of Proxy!

Brian Yi has lived his whole life for other people. First his parents, who treated him as a trophy to impress their friends, and later his bosses at the factory. Right up until the day he became something much more than he'd ever dreamed of. A monster. A hero. Or if the nightly news can be trusted something that combines a little of both.

Infected, with powers and liabilities that no one else in the entire world has ever had. The ability to travel to the location of a person about to die, and take their place…

A hero, except that, things aren't totally as they seem, and his greatest enemy in the whole world has had far more control over creating Proxy, the superhero, than anyone ever would have guessed.

Now he must face the most painful of truths. The world is in the balance, and if he can't find a way to beat a person from another world that doesn't play by any rules other than her own, the fate of all humanity is sealed. For all time.





---
---
Countess of Desire (Young Ancients, Erotic Moments)

Due out December 15th
The most intimate tale of how one woman broke the rebellion, and saved the King.




Maria Ward. Lover. Hedonist. Countess of one of the richest Counties in the Kingdom.

As a matter of honor, she must use everything at her disposal to break the back of the rebellion, no matter what the cost to herself or her love, her husband Count Ward. To save their honor, she'll have to embark on a series of adventures that will take her to places few have ever gone. To do things that only the most imaginative would even dream of…

This, then, is the story of how she, with little more than her wits, and ability in the bedchamber, did exactly that.

*Warning: This is an erotic novel based in the world of The Young Ancients. It has a highly charged and graphic sexual content. Reader discretion is advised.




---
---
PLANS FOR THE NEXT BOOKS TO COME


something holiday themed? Because why not? Maybe?

That should get me through the rest of the year. Unless I double my writing speed. Which I can do. Or triple it, but I have to get wood in and some work on this place done before the cold weather comes. Then next year:



The new Young Ancients series (Really the second arc. I might give it a new name, to prompt people to read the new one, even if they missed the first part.) Five books.

The next three Greasepaint Chronicles.

Two new books for Other Places and Alternate Places. (Two each.)

Eve Benson series (Three books. I think to come out at one time. That seems to work really well. People like it so far.) (Eve is Keeley Thomson's friend.)
"Eve Benson is dead. Finally.
After years of hard work and training, she's taken the plunge and become one of the undead. Her goal is to gain enough power that no one will ever be able to easily hurt her again. To that end she's studied, practiced and given up her life to reach her goal.
Waking up for the first time to find out that she's been kidnapped by other Vampires who want her to feed on the blood of an innocent girl wasn't in the cards though, as far as she knew. Now, instead of doing what everyone in the whole world knows she has to, drain the little girl dry, Eve has to show that she's more than the newest Vamp on the block, and try to protect them both.
Things change from there, and through sheer will power and a lot of gumption, Eve Benson will change the face of the Vampire world.
Or die trying.

*That describes the first few moments of the first of three books. All will be Eve centered (no annoying perspective shifts!) the three books will be a complete series (which will tie up at the end of the third book.) and all three books (full length novels, of at least a hundred thousand words each) will be released on the same day."

If all goes well, that will be January fifteenth, 2015!

** Honestly, unless someone slipped crack into my coffee, this is one to get excited about. It's a Vampire novel/series, but not the same one that everyone has read a thousand times. For one thing, Eve isn't clueless, filled with hate or forced into a life that she doesn't want.Things aren't always easy, but this is the tale that modern Vampire novels should always have been. The story of a person getting a great deal and loving it, then using what they have to help others without acting preachy about it.

A new Gwen.

A new mystery series (three books) if I can find an interesting hook.

Three romance novels, to see if I can write that kind of thing well enough.(Stretch those limitations!)

Oy Vey! (Only spelled correctly.) It's a humor novel about a white supremacist that discovers he's actually Jewish by birth, and that his wealthy great aunt wants to give him a large sum of money. But he has to live as a Jewish person for a year first.

Discipline. (Possibly three books? Maybe just the one. I need to think about that.)

I have some other things I want to get to as well. So that's only... Twenty-four books.

Two a month?

I can do that.
---