Welcome to the P.S. Power Website
Join my Forum :) ~ if you're interested
"There is no friend as loyal as a book." ~ Ernest Hemingway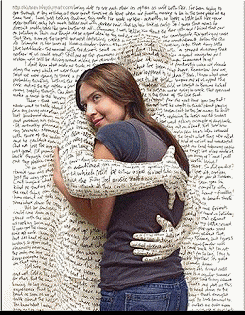 Hello
I like to interact with people, and found this a good place to do so.
Well, my
forum
area more than here for interacting,
but I like to try and keep you updated as I can. The Books/Series is separated into different pages, one for each series, or the stand alone books. Some of the stand alones coincide with a series but aren't needed to progress with the story line, and were just for fun additions.
---
---
---


The Infected: Impulse

It's a whole new day for Bridget Chambers, along with the rest of her friends, as the Infected Protection Bureau's headquarters is totally destroyed, and their best operatives scattered into hiding. It's all part of the plan, but everyone forgot that Impulse isn't just a name.
It's a state of mind.
Now Bridget must work to protect her loved ones, and a world that hates her, against a threat so great that if she fails, humanity itself might just stop existing.
Can she do it? More to the point, can anyone?
It doesn't look likely, not even for the strongest girl in the world. She has to try though, because no matter how bad things get for everyone else, in the end it will be her that pays for it.
Forever.


---
---
---
Missing Elements (Lament three)

I'm working on the new Lament (the last one in the trilogy, at least as planned). I'll be writing two books this month.... ;)


Plan to write the first Discipline novel at the same time. Dedication, is the working title.

Those are the two I want to write this month. I'm a bit over half done with the new Pran.

That can and may well, change.

see below to learn a bit about that.....


---
---
Discipline: Commitment (New series): In a not so distant future, an invasive and controlling U.S. government uses the NSA to spy on everyone, and puts this information into a complex algorithm which allows them to accurately predict who will be a problem to them.

A small group of people decide to do something about it, which means they have to become something very different from what the government can track or trace. People so self possessed, that they don't leave footprints in the world. And strong enough that they can act in unexpected ways and times...

*It has mental control and martial arts themes, used correctly to get around the superior forces arrayed against them.
---