Welcome to the P.S. Power Website
Join my Forum :) ~ if you're interested
"There is no friend as loyal as a book." ~ Ernest Hemingway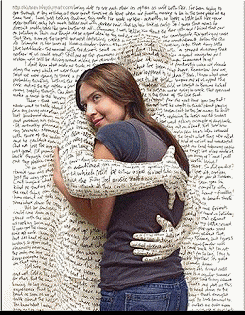 Hello
I like to interact with people, and found this a good place to do so.
Well, my
forum
area more than here for interacting,
but I like to try and keep you updated as I can. The Books/Series is separated into different pages, one for each series, or the stand alone books. Some of the stand alones coincide with a series but aren't needed to progress with the story line, and were just for fun additions.
---
Next up will be a Dead End edition:
Stories from the End of the World
A compilation of diary exerpts from different characters that lived in the house, and some future information as well. It sheds some new light on actions taken, and future developments...
---
Also: Crayons is being re-released as Josh and Amy: Something to Think About. It isn't new, but there have been some changes, and it will be out at .99 cents, if people haven't read it yet.
---
THE YOUNG ANCIENTS
I've started on the next book. Working title "Strange Land" That may well not end up being what I go with. It's all about Sara Debri (of the famous merchant house of the same name) opening up the secretive and highly religious land of Tellerand to foreign aid in their darkest hour.

Then finding a way for them to survive the upheaval on their own.

So, yay! I know that a lot of people want to read the next Young Ancients novel. I should have it ready for release by mid-October. (I know that's slow, but there's just so much to do right now.)


---
Alternate Places ~ is AVAILABLE NOW!
A whole new world, familiar faces.
You know the story of Zack Hartley, don't you? The Line Walker. A helpful human that turns out to be anything but that.
Did you know though that in the greater world, where there are infinite universes and unlimited possibilities there are other Zacks?
Here is one of those stories. It's complete, and new and not what you'd expect at all.
---
book one
Mr. Hartley:
Zack needs to find work, fast. That's not a new thing, since jobs are hard to come by in these tough economic times. So, deciding to try something new, he takes a shortcut through a tree, to a nexus across town. It isn't the sort of thing that most people do, but this time it works out, and he finds employment. At a secret embassy, masquerading as a candle shop.
Mr. Hartley isn't just an ordinary store clerk, however, and very soon strange things become apparent to him that few would notice. Like the vampires running the place across the way, or the attractive giantess that keeps watching him more than a little bit too closely.
As things become more clear, secrets are uncovered and Zack's old, fairly safe, life goes away without warning.
Now, thrown into the thick of a world that he'd always been told didn't exist, he must survive and face the worst thing imaginable.
His own memories.



* They contain sex, violence and adult themes. Not recommended for children under 14 years old, or people with delicate sensibilities




---
---
book two
Between:
Having set up a successful business, helping beings move from one location to another in an instant, Zach Hartley has but one goal. To find the demon that killed his father, and destroy him for all eternity. In order to do that, he must become someone else.
Something else.
When you hunt demons, you can't let little things like sanity stop you though.
Not if you're going to survive.
And surviving is a thing that he's very good at, indeed.


* They contain sex, violence and adult themes. Not recommended for children under 14 years old, or people with delicate sensibilities.

---
---
book three
On the Line:
Kaitlyn is a succubus. A martial arts expert. An all around great girl, and now, for some reason a college student. Of course nothing ever get's to go that smoothly for someone like her, does it? Instead of spending her days and nights seducing cute young co-eds and campus hotties, Kate finds her life, and new friends, imperiled by a string of murders on campus.
At the same time, she finds new allies, new powers, and that her childhood is at an end.
Because there is an enemy out there, pulling the strings.
One that would very much like her, and all of her people, dead.


* They contain sex, violence and adult themes. Not recommended for children under 14 years old, or people with delicate sensibilities
---
---
---