Welcome to the P.S. Power Website
Join my Forum :) ~ if you're interested
"There is no friend as loyal as a book." ~ Ernest Hemingway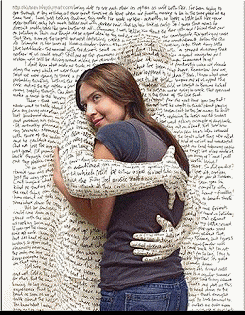 Hello
I like to interact with people, and found this a good place to do so.
Well, my
forum
area more than here for interacting,
but I like to try and keep you updated as I can. The Books/Series is separated into different pages, one for each series, or the stand alone books. Some of the stand alones coincide with a series but aren't needed to progress with the story line, and were just for fun additions.
---
(Wed Oct 29) I just finished the first draft on the Sara book and will start in on editing tomorrow.

I'm working on War Day, right now. (Proxy three?) So far I'm pretty sure that very few people will foresee what's going to happen there!

Then, after that, I'm going to work on the Maria ward erotic novel, and something for Christmas, I think.

That will lead to the new material for next year, when things will really begin to heat up. Both action wise and how fast things are coming out! Get the word out, because this world is going to be shaken! (Well, a very tiny and humble amount. Their stories, not cures for major ailments, but yo get the idea, I'm trying to raise dramatic tension.)

BTW: This book seems pretty decent, as far as the story goes. It fits it's design, though there are some unexpected things as well...

Yay!
new Dead End edition:

Stories from the End of the World

When the dead rose, the old world ended, making room for a new one.
This is the story of Jake, the man who saved it all, at the end of the world, and beyond...
Inside you'll find secrets, if you're willing to see them. Real answers to things that you didn't even know to ask.


This collection contains the entire Dead End Series of books(4 full books!), as well as a large collection of short stories from prominent characters later in time.

---
---
Also: Crayons is re-released as

Josh and Amy: Something to Think About.


Josh has a problem. He's in love with a girl that doesn't even know he's alive. Amy Corbie.
Things change suddenly, when an unexpected party throws them together. Following his heart, he tells her how he feels, and to his surprise, his whole world changes in an instant.
Life is never that simple, but in the end, love has to win out.
It just has to.
That means Josh will have to be willing to do anything to save the girl he loves. Anything at all. No matter how much it hurts.
It's something to think about...
Maybe the most important thing he'll ever face.

*This book was previously published under the name "Crayons". If you have that book, there's no need to read it in this format, though there have been some changes. Otherwise, it's new and should be gotten, because no one wants to miss out.

---
---
THE YOUNG ANCIENTS

I've started on the next book. Working title

"Strange Land"

That may well not end up being the title that I go with. It's all about Sara Debri (of the famous merchant house of the same name) opening up the secretive and highly religious land of Tellerand to foreign aid in their darkest hour.

Then finding a way for them to survive the upheaval on their own.

So, yay! I know that a lot of people want to read the next Young Ancients novel. I should have it ready for release by mid-October. (I know that's slow, but there's just so much to do right now.)

---
---
Alternate Places ~ is AVAILABLE NOW!
A whole new world, familiar faces.
You know the story of Zack Hartley, don't you? The Line Walker. A helpful human that turns out to be anything but that.
Did you know though that in the greater world, where there are infinite universes and unlimited possibilities there are other Zacks?
Here is one of those stories. It's complete, and new and not what you'd expect at all.
---
PLANS FOR THE NEXT BOOKS TO COME

So, Sara ~ Strange Land (Young Ancients book 15)

Infected book 9~Proxy Three (War Days),

Countess Maria Ward (Erotic, probably shortish. A novella? book 16 in Young Ancients),

and something holiday themed? Because why not?

That should get me through the rest of the year. Unless I double my writing speed. Which I can do. Or triple it, but I have to get wood in and some work on this place done before the cold weather comes. Then next year:



The new Young Ancients series (Really the second arc. I might give it a new name, to prompt people to read the new one, even if they missed the first part.) Five books.

The next three Greasepaint Chronicles.

Two new books for Other Places and Alternate Places. (Two each.)

Eve Benson series (Three books. I think to come out at one time. That seems to work really well. People like it so far.) (Eve is Keeley Thomson's friend.)

A new Gwen.

A new mystery series (three books) if I can find an interesting hook.

Three romance novels, to see if I can write that kind of thing well enough.(Stretch those limitations!)

Oy Vey! (Only spelled correctly.) It's a humor novel about a white supremacist that discovers he's actually Jewish by birth, and that his wealthy great aunt wants to give him a large sum of money. But he has to live as a Jewish person for a year first.

Discipline. (Possibly three books? Maybe just the one. I need to think about that.)

I have some other things I want to get to as well. So that's only... Twenty-four books.

Two a month?

I can do that.
---