Welcome to the P.S. Power Website
Join my Forum :) ~ if you're interested
"There is no friend as loyal as a book." ~ Ernest Hemingway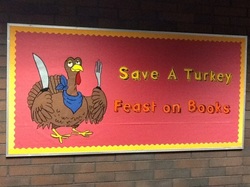 Happy Thanksgiving everyone!
Hello
I like to interact with people, and found this a good place to do so.
Well, my
forum
area more than here for interacting,
but I like to try and keep you updated as I can. The Books/Series is separated into different pages, one for each series, or the stand alone books. Some of the stand alones coincide with a series but aren't needed to progress with the story line, and were just for fun additions.
---
---
I won an award from Amazon! They sent me an e-mail. Apparently my books were borrowed by KPD Select members enough that I ranked 54th. The top hundred get a reward. So yay! I won something!
---
---
THE YOUNG ANCIENTS

Strange Land

The far off strange land of Tellerand is dying.

Vast and horrible storms have pounded the entire world to the point where few are able to make it on their own, but only that one place has refused aid from the new colony of Harmony. Magics that can produce food from water, or even rock. Wonders that can heal them of illness and injury in moments. Even a chance to simply leave and find a better, safer location.

To the people of Tellerand this is forbidden, being brought by the Devil himself. So they sit, prayers on their lips, the lives of their children fading with every sunrise.

Sara Debri has been given the task of saving them. No matter what it takes, the plucky and brave spy must see that these odd people, who are very different from the ones of her own Kingdom, survive. To do that she must learn their ways, pretend to be one of them, and in the end, become something far more than anyone ever thought she could be.

A savior.


---
---
The Infected
War Day (Proxy three)

COMING SOON!

So far I'm pretty sure that very few people will foresee what's going to happen there! Almost ready for pre-editing! This book is the last of the first Infected arc. It ties up the major events from the other books, so hopefully will make people very happy.
---
---
new Dead End edition:

Stories from the End of the World

When the dead rose, the old world ended, making room for a new one.
This is the story of Jake, the man who saved it all, at the end of the world, and beyond...
Inside you'll find secrets, if you're willing to see them. Real answers to things that you didn't even know to ask.


This collection contains the entire Dead End Series of books(4 full books!), as well as a large collection of short stories from prominent characters later in time.

---
---
Also: Crayons is re-released as

Josh and Amy: Something to Think About.


Josh has a problem. He's in love with a girl that doesn't even know he's alive. Amy Corbie.
Things change suddenly, when an unexpected party throws them together. Following his heart, he tells her how he feels, and to his surprise, his whole world changes in an instant.
Life is never that simple, but in the end, love has to win out.
It just has to.
That means Josh will have to be willing to do anything to save the girl he loves. Anything at all. No matter how much it hurts.
It's something to think about...
Maybe the most important thing he'll ever face.

*This book was previously published under the name "Crayons". If you have that book, there's no need to read it in this format, though there have been some changes. Otherwise, it's new and should be gotten, because no one wants to miss out.

---
---
PLANS FOR THE NEXT BOOKS TO COME

So, Sara ~ Strange Land (Young Ancients book 15)

Infected book 9~Proxy Three (War Days),

Countess Maria Ward (Erotic, probably shortish. A novella? book 16 in Young Ancients),

and something holiday themed? Because why not?

That should get me through the rest of the year. Unless I double my writing speed. Which I can do. Or triple it, but I have to get wood in and some work on this place done before the cold weather comes. Then next year:



The new Young Ancients series (Really the second arc. I might give it a new name, to prompt people to read the new one, even if they missed the first part.) Five books.

The next three Greasepaint Chronicles.

Two new books for Other Places and Alternate Places. (Two each.)

Eve Benson series (Three books. I think to come out at one time. That seems to work really well. People like it so far.) (Eve is Keeley Thomson's friend.)

A new Gwen.

A new mystery series (three books) if I can find an interesting hook.

Three romance novels, to see if I can write that kind of thing well enough.(Stretch those limitations!)

Oy Vey! (Only spelled correctly.) It's a humor novel about a white supremacist that discovers he's actually Jewish by birth, and that his wealthy great aunt wants to give him a large sum of money. But he has to live as a Jewish person for a year first.

Discipline. (Possibly three books? Maybe just the one. I need to think about that.)

I have some other things I want to get to as well. So that's only... Twenty-four books.

Two a month?

I can do that.
---