LATEST RELEASE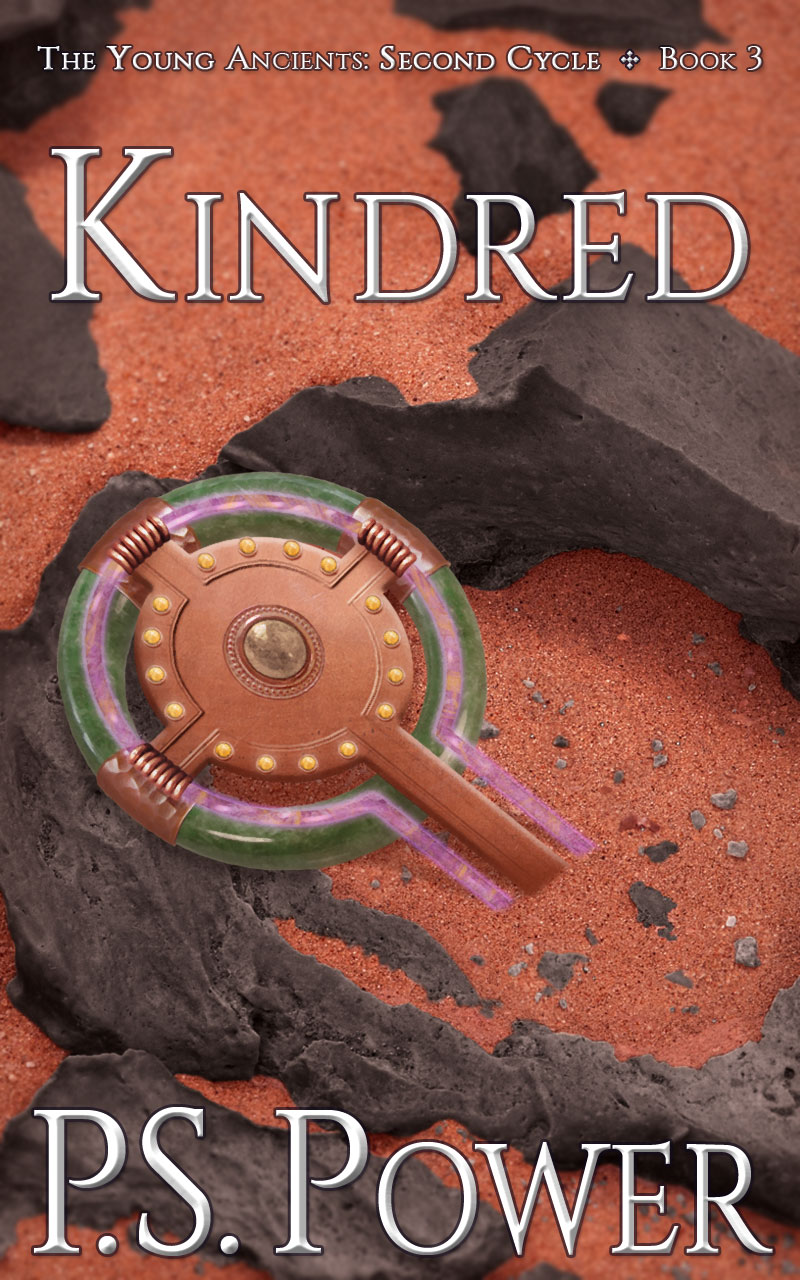 Kindred
The Young Ancients: Second Cycle
-
Book 3
/
The Young Ancients
-
Book 19
Publication Date: March 31, 2016






Some things must be done... Stuck in time, the world moving slowly around him, Dareg Canton struggles to save the entire world from The Adversaries. Dark beings from other worlds. At the same time, he searches for his mother, who he'd thought was dead. Nothing is as it seems, and if he can't figure out what reality is, then everything, everywhere, will do more than die. They'll never have existed at all.
---
LATEST POST AT THE PS POWER BLOG
The Wonderful World of... Something New!
April 22nd, 2016
That's right, I'm about to get to more editing on Ripped Open. (So don't worry. It's still coming, hopefully on/near the first of May!)

In the meantime, I started working on something different.

"The Art of Being Tony"

Anthony Winters is, at heart a good kid, that's coming from a pretty bad situation. He's never met (or heard of) his father, and his mother just basically abandoned him with her older brother. Rick. A man that Anthony has barely even heard about. True, that was so she could go off and live her suddenly occurring dream job of being a virtual slave to a cruise line, but it was kind of creepy.

Once in the new place, with no other options, Anthony knows that he has one chance to make this work. He either grabs on with both hands and makes sure that these people don't get rid of him, or he ends up on the streets, fighting for scraps.

Either way, he's in luck, because his Uncle owns a fairly successful Fight gym that specialized in Boxing and MMA. Now all Anthony has to do is become Tony. A hard as nails fighter, that can stand up to anything life can throw at him.

Luckily, he doesn't have to do it alone. If he can realize that before it's too late.

*Yes, it's young adult, and won't be that long. 50-60 thousand words or so. (So like one of the Dead End Series or original Keeley Thomson books.)

On the great side, I'm already a quarter of the way done with it, and it isn't horrible so far. (As to my best ability to tell with my own work.)

It's about a boy coming of age, and doing it right, instead of leaping into every mistake possible first. Which doesn't mean there are consequences to the actions he picks.



After that's done, in a few days, I think I'm going to pick something from the current series' to work on. Something interesting...
---