Stand Alone Books
These books can be read alone, some tie in with a series as a side story not but are not a part of the main series. Just meant to be enjoyed all on their own.
---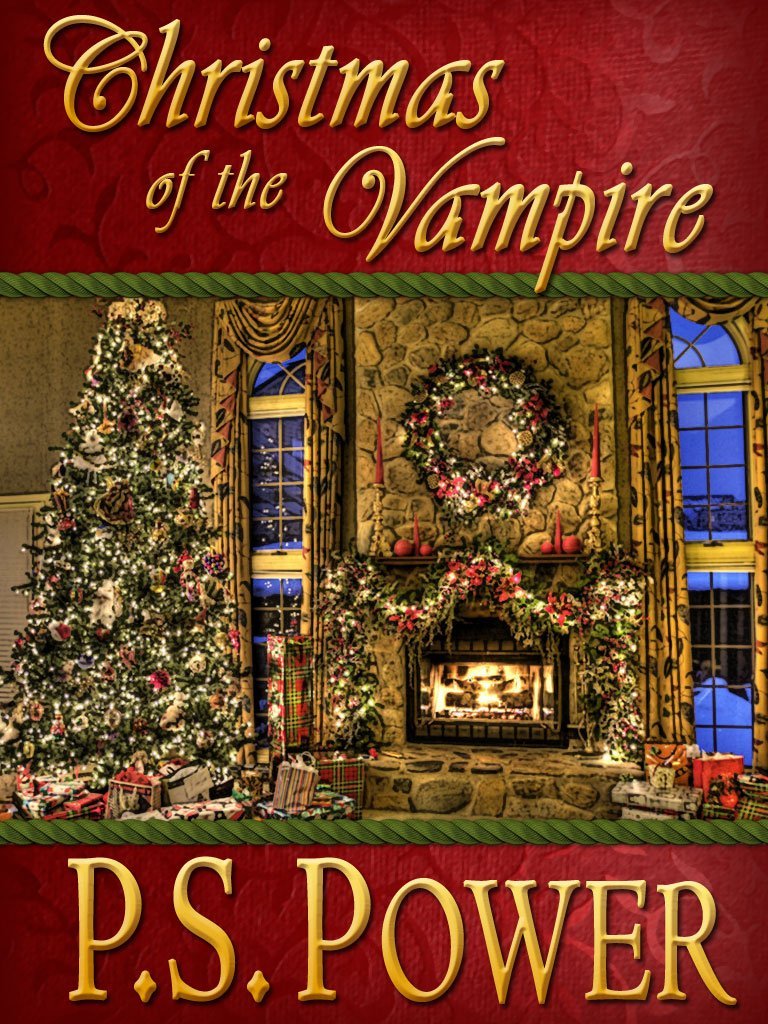 Christmas Of The Vampire
Stand Alone Books
-
Book 1
/
Demonverse
-
Book 5
Publication Date: December 3, 2012






(Ties in with Keeley Thomson & Other Places but is separate from both series.) Rudolph the Red Nosed Reindeer. Frosty the Snowman. A Christmas Carol. In each generation a story is born that shapes the minds of millions. This one will warp those minds, incredibly. When Richard Swerlin, the United States only openly Vampire Congressman, receives a letter from a little girl, he really wants to ignore it. After all, five year old kids don't vote, and only a few of the words are legible at all. No one would blame him for setting it aside. Except that the letter has things only a few might recognize. The words "help" for instance as well as, "Greater Demon", and a scent of pure fear. A Vampire is no match for a Greater Demon though, so he has to turn to the one being that might aid him in this task. The Mistress of Souls. The most feared Greater Demon of them all. Now Richard and a ragtag group of unusual characters must seek to not only save little Maci, but Santa Claus himself, and if they fail, it isn't just an orphaned child that dies, but the spirit of the season.
---
Crayons
Stand Alone Books
-
Book 2
Publication Date: February 21, 2012




Have you ever loved so someone so much you'd do anything for them, even if they didn't know you were alive? That's how Josh feels about Amy, as if his heart will rip out of his chest every time he looks at her. But they're just friends, and she already has a boyfriend. So he does the only thing he can. He backs off and leaves her to someone better than he is. That's the plan at least, even though it hurts, almost to the point he can't take it anymore. Only now he's gotten a Christmas card from her, asking why he's been so distant, and at the same time a strange notebook shows up, filled with the thoughts and feelings of those around him. The cover simply says "Crayons". By reading it he figures out that his school friends are much different than he thinks, more complex and troubled than they ever seemed before, and works out that the only person he's ever loved may be in danger. From herself. (Book replaced by "Josh and Amy: Something To Think About...")
---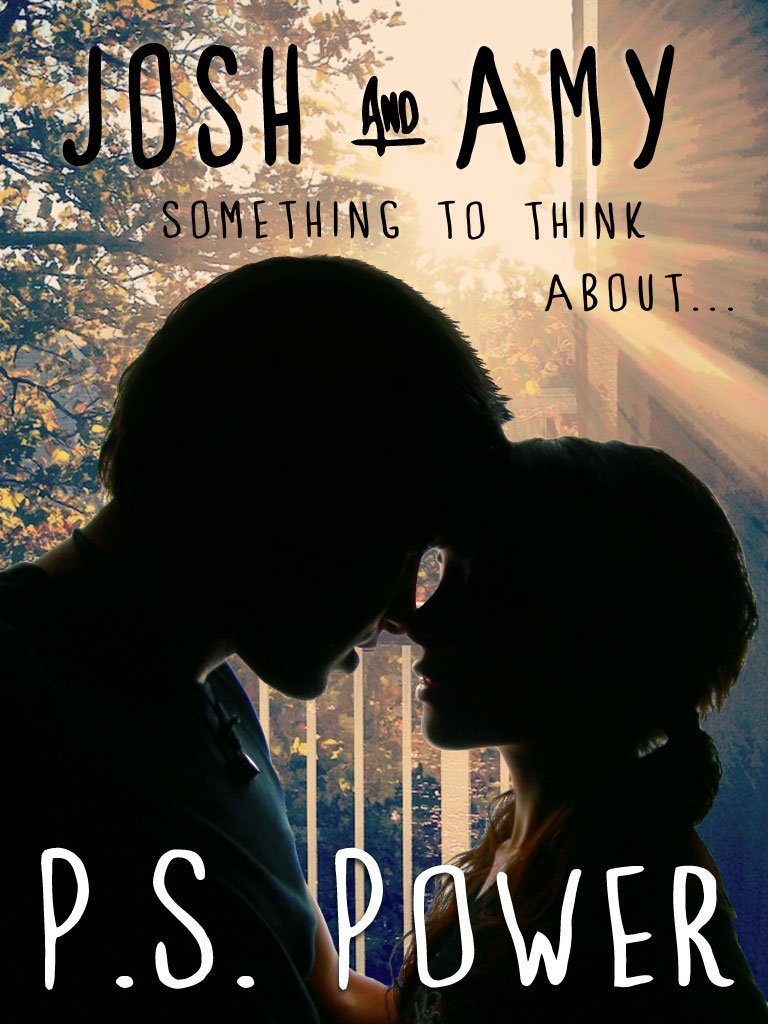 Josh And Amy: Something To Think About...
Stand Alone Books
-
Book 3
Publication Date: October 14, 2014






Josh has a problem. He's in love with a girl that doesn't even know he's alive. Amy Corbie. Things change suddenly, when an unexpected party throws them together. Following his heart, he tells her how he feels, and to his surprise, his whole world changes in an instant. Life is never that simple, but in the end, love has to win out. It just has to. That means Josh will have to be willing to do anything to save the girl he loves. Anything at all. No matter how much it hurts. It's something to think about... Maybe the most important thing he'll ever face. ** Note: This book was previously published under the name "Crayons". If you have that book, there's no need to read it in this format, though there have been some changes. (Contains some content of a sexual nature)
---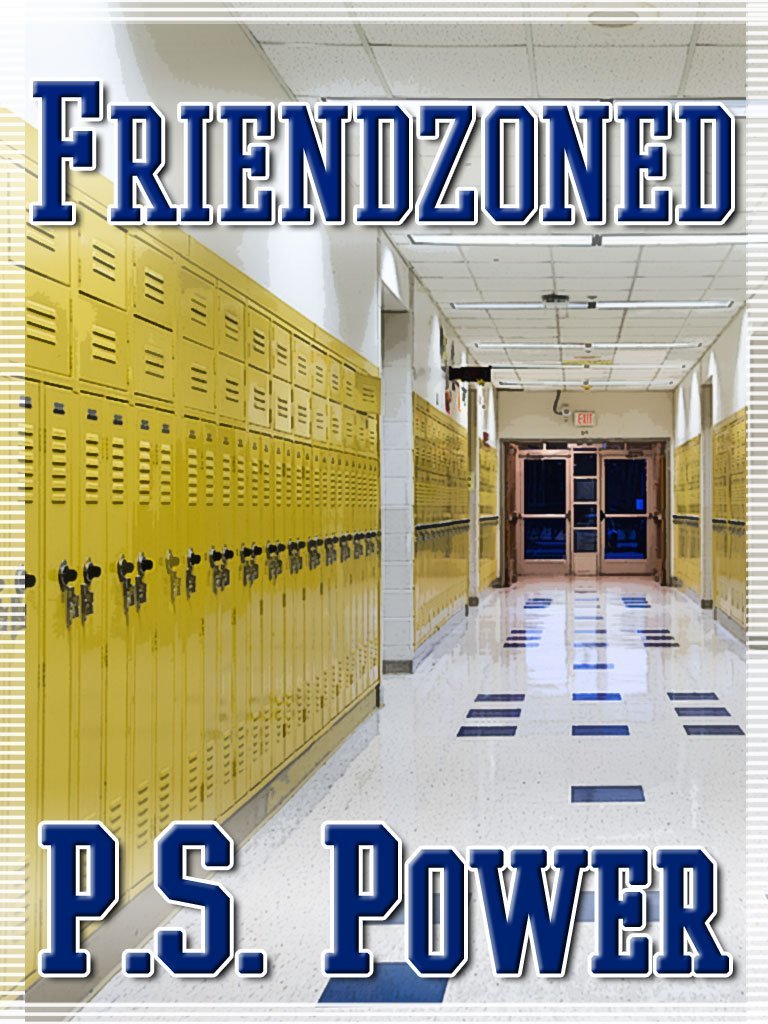 Friendzoned
Stand Alone Books
-
Book 4
/
Demonverse
-
Book 8
Publication Date: August 12, 2013






(Ties in with Keeley Thomson & Other Places but is separate from both series.) Becky Hoader is totally and truly in love with her friend Mitch. The only problem is that to him she's always just been one of the gang, if that. Now with the end of her high school career coming fast she has very little time to change the situation at all, before all hope is gone. Unfortunately Mitch loves Keeley Thomson, the new girl in school who's everything a guy could want. Thin, pretty and smart, all rolled into one perfect Mitch fantasy fulfilling package. It would be enough to make a girl hate her, if it weren't for the fact that Keeley is one of Becky's new best friends, and willing to do some truly outrageous things to help her get the man of her dreams. In the end this is a story about coming of age in the modern world, dealing with the fact that adulthood hits us all, and the knowledge that love, while powerful, can sometimes be far different than what it first seems. (Contains some content of a sexual nature)
---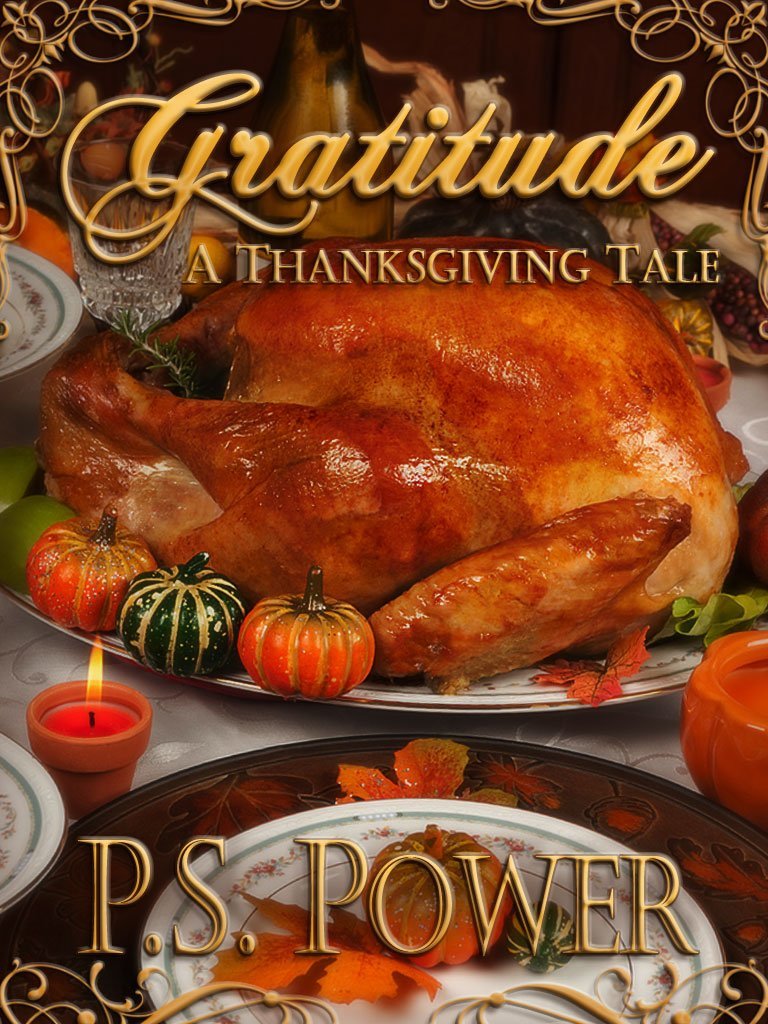 Gratitude: A Thanksgiving Tale
Stand Alone Books
-
Book 5
Publication Date: October 31, 2013






Every year we celebrate Thanksgiving. The most boring of all the major holidays. For most it means a pleasant (or not so happy) night with the relatives. A full meal with all the trimmings, or at least an evening at a Chinese restaurant. For some though it means darker things... Like having to leave the comforts of a very nice home in the suburbs to serve food to the homeless for an entire meal. This is the story of one such family, and their new friends, working at a soup kitchen one Thanksgiving. It turns out to be a lot less then boring, and in the end, they'll all understand what they have to truly be thankful for. ** Note: This story is a "quick read novella". That means it's about a quarter of the size of a regular novel and it's a perfect story to get you into the holiday mood, and pass off to other family members!
---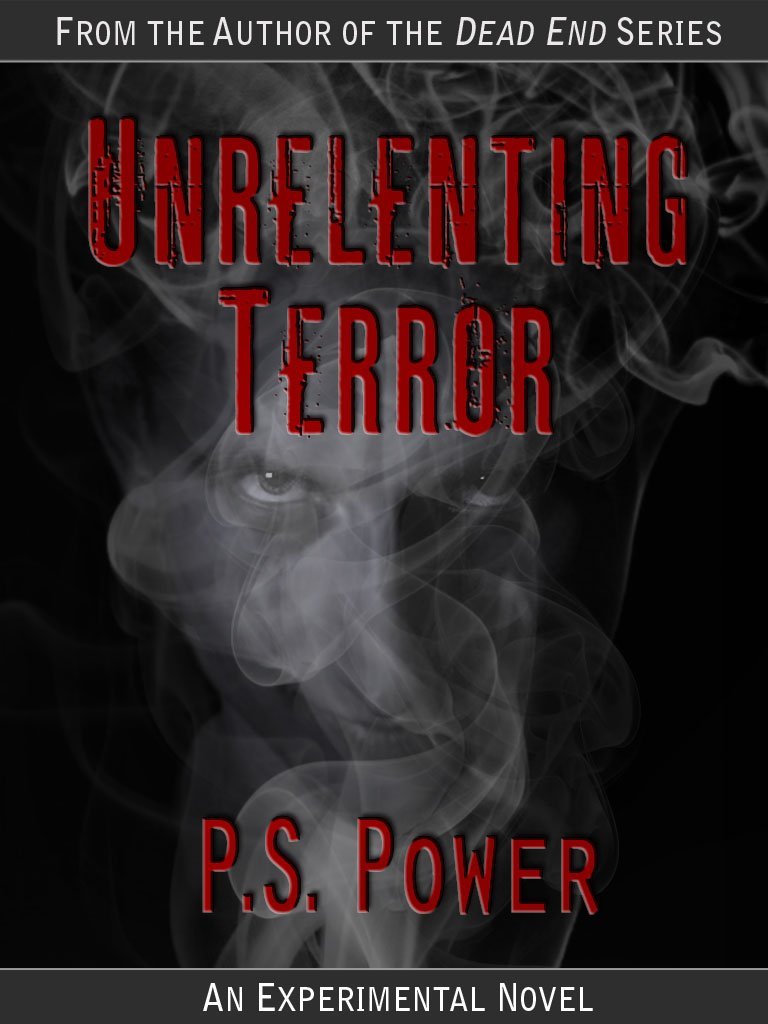 Unrelenting Terror
Stand Alone Books
-
Book 6
Publication Date: July 8, 2012






This is a tale about a person very like yourself, who has lost the only person they've ever loved and seeks the power to get them back. But there is a price for doing some things, and it must be paid in full. Always. Special note from the author: This book is literally meant to cause you to experience a haunting. Don't say you weren't warned later. Don't complain to Amazon to have the positive reviews removed either, just because it's too scary for you. Things will happen to you, some of them far more intense than you expect, and it's your own choice. Then again, life isn't meant to be held at arms length, but rather lived to the fullest. This is a great place to start expanding horizons.
---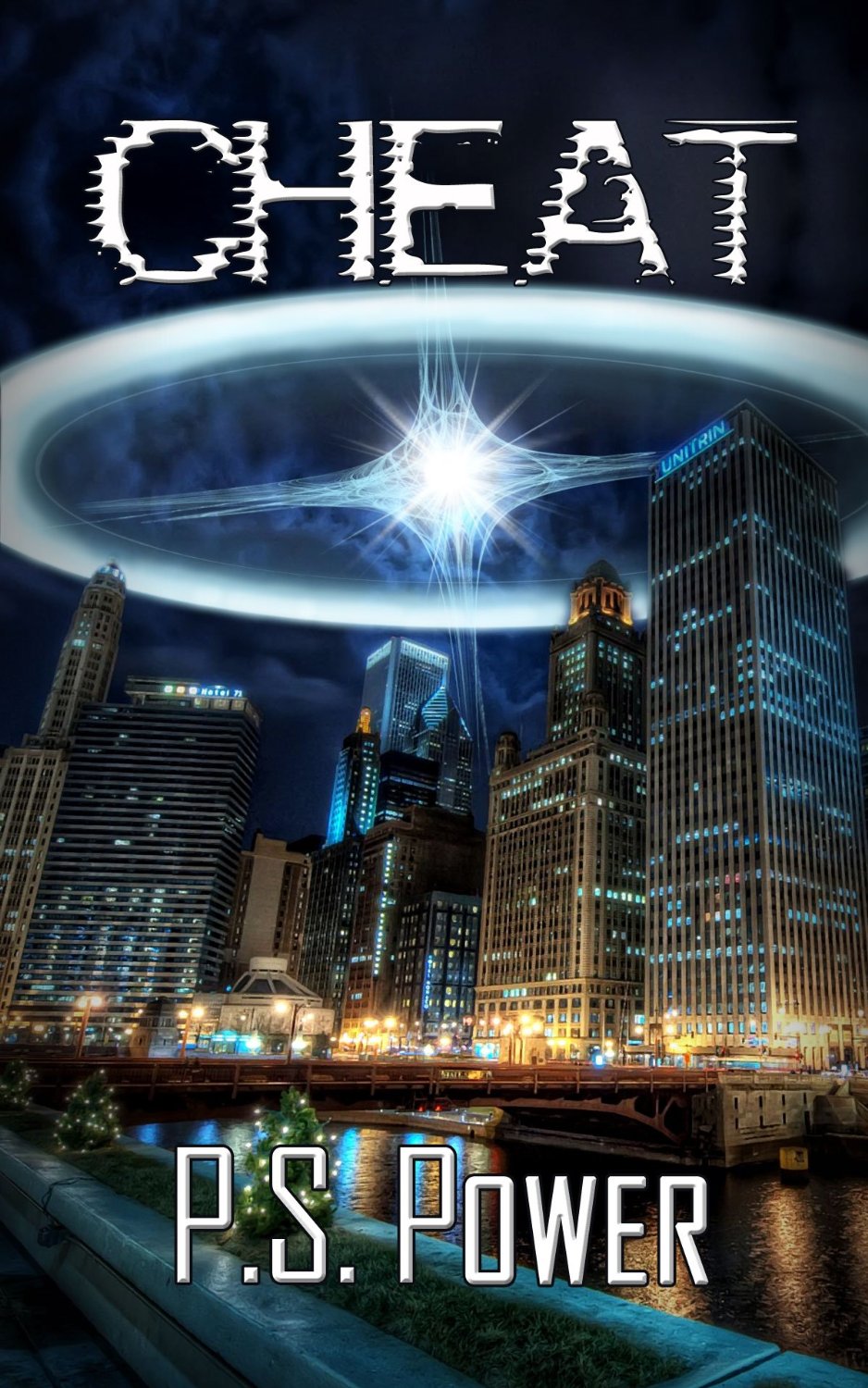 Cheat
Stand Alone Books
-
Book 8
Publication Date: April 29, 2015






The most precious thing you have is the time to act. Take it, if you can. Mason Sims is a freelance three dimensional printing and nano design tech, one of the most complex jobs available. Most days he simply focuses on his work, his one friend, virtual reality, and lives a quiet life, untroubled by other people. Right up until his best friend, Sam, who lives life as a gender neutral person, gets him involved in a situation far more intense and dangerous than Mason would have ever dreamed possible. Ripped from his old life, he must now figure out how to save the world from certain destruction. Can he survive trying? Could anyone?
---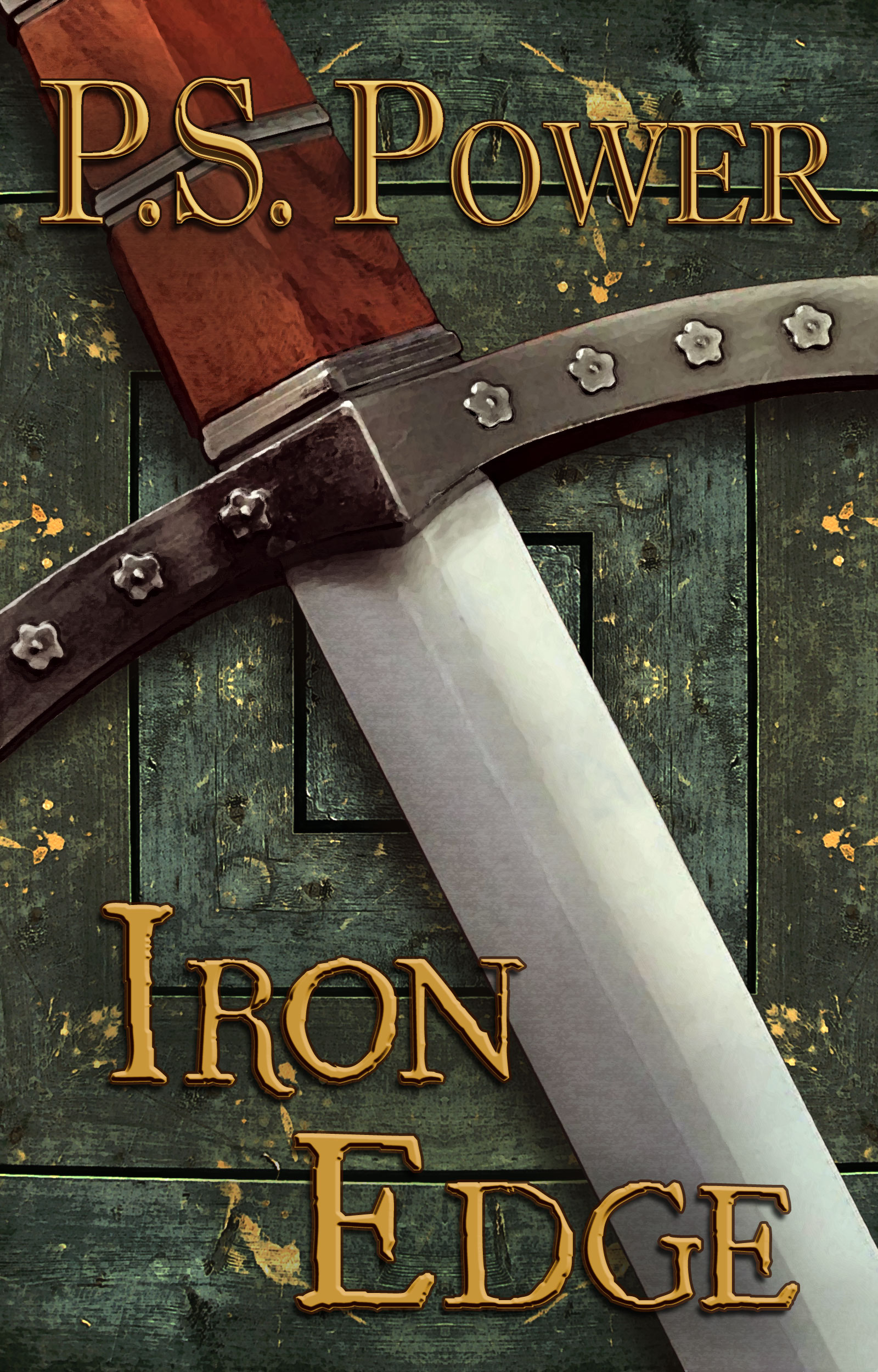 Iron Edge
Stand Alone Books
-
Book 8
Publication Date: December 14, 2016






George Elder is a man torn between two worlds. In one, he's a hard-working auto mechanic and wounded war veteran with a mysterious past. In the other he's a young Weapons Master, just starting out in life. The problem is that he doesn't know which is real. If either of them actually is. Regardless, if his home in either world is going to survive, George is going to have to become something that he's never tried to be in either life. A hero.
---